Blogs
10 Tips for Amazing Hair with Pro Appliances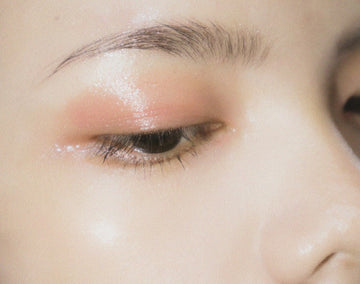 10 Beauty Tips for Achieving Stunning Hair with Professional-Grade Appliances
Are you tired of struggling with bad hair days and lackluster styles? Look no further than our online store, dedicated to providing high-quality hair appliances such as straighteners and curlers. With the right tools and a little know-how, you can achieve salon-worthy hair from the comfort of your own home. In this article, we will share 10 beauty tips to help you make the most of your professional-grade hair appliances and unlock the secrets to stunning hair.
1. Understand Your Hair Type
Before you start using any hair appliance, it's essential to understand your hair type. Is it straight, wavy, curly, or kinky? Different hair types require different approaches. Knowing your hair type will help you choose the appropriate temperature and styling techniques to achieve your desired look without damaging your hair.
2. Prepare Your Hair Properly
Prepping your hair before using any styling appliance is crucial for maximizing the results. Start by washing and conditioning your hair with products suitable for your hair type. Towel-dry your hair and apply a heat-protectant serum or spray to shield your strands from the heat.
3. Invest in a High-Quality Hair Straightener
Achieving sleek, straight hair is effortless when you have a high-quality hair straightener. Look for a straightener with ceramic plates that distribute heat evenly and reduce frizz. Adjustable temperature settings are also a must-have feature, allowing you to customize the heat according to your hair type and desired style.
4. Choose the Right Barrel Size for Curling Irons
When it comes to curling irons, the barrel size plays a vital role in achieving different curl styles. For tight curls, opt for a smaller barrel, while larger barrels create loose waves. Consider the length of your hair as well, as longer hair may require a wider barrel for the desired effect.
5. Section Your Hair for Optimal Styling
Don't rush through the styling process. Sectioning your hair before using any appliance ensures thorough styling and long-lasting results. Divide your hair into manageable sections using clips or hair ties, and work through each section systematically. This technique minimizes the chances of missing any strands and helps you create a more polished look.
6. Straighten or Curl Small Sections at a Time
To achieve the best results, straighten or curl small sections of hair at a time. Taking smaller sections allows the heat to distribute evenly, resulting in smooth, frizz-free hair. It also helps to maintain control over the styling process, allowing you to focus on creating the perfect curl or straightening each strand precisely.
7. Don't Forget to Use a Heat Protectant
Even with professional-grade hair appliances, heat styling can take a toll on your locks. Protect your hair from heat damage by applying a heat protectant product before using any styling tool. These products form a protective barrier between your hair and the heat, reducing the risk of breakage, split ends, and other types of damage.
8. Experiment with Different Styling Techniques
Don't limit yourself to just one hairstyle. Get creative and experiment with different styling techniques. Use your straightener to create beachy waves or try curling your hair with a flat iron for a unique twist. The possibilities are endless – make the most out of your styling tools to discover new looks that suit your personal style.
9. Practice Patience and Be Gentle
Achieving a flawless hairstyle often requires patience and a gentle approach. Rushing through the process or applying too much pressure can cause damage to your hair. Take your time, glide your straightener or curling iron smoothly through each section, and avoid tugging or pulling at your strands. Being gentle and patient will result in healthier, shinier hair.
10. Finish with a Hair-friendly Setting
Once you've perfected your desired style, give it longevity by finishing with a hair-friendly setting technique. For curls, lightly mist with a flexible-hold hairspray that won't weigh down your locks. For straight hair, consider a heat-activated smoothing serum to tame any frizz and add shine. These finishing touches will help your stunning hairstyle last all day.
In conclusion, achieving stunning hair with professional-grade hair appliances is within your reach. By understanding your hair type, prepping your hair properly, and following these beauty tips, you can unlock the secrets to gorgeous hair. Invest in high-quality appliances, take your time, and enjoy the process of creating beautiful hairstyles that make you feel confident and empowered. So why wait? Visit our online store today and explore our collection of hair appliances to embark on your journey towards stunning hair.