Blogs
5 Best Hair Straighteners for Sleek & Smooth Look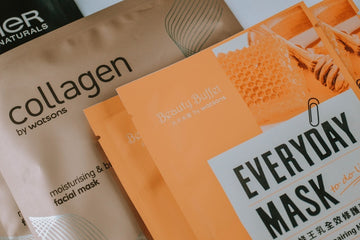 Best Hair Straighteners for a Sleek and Smooth Look
Are you tired of frizzy, unruly hair? Do you dream of achieving that perfect, sleek and smooth look? Look no further! We have curated a list of the best hair straighteners that will transform your hair game. Whether you have curly, wavy, or straight hair, these professional-grade tools will give you the salon-worthy results you desire.
GHD Platinum+ Professional Performance Styler: This revolutionary hair straightener features ultra-zone predictive technology that adapts to your hair type, ensuring consistent heat and optimal results. It also has a sleek design and rounded barrel, making it perfect for straightening, curling, and creating waves. Say goodbye to frizz and hello to silky smooth hair with the GHD Platinum+.

BaByliss Pro Nano Titanium-Plated Ultra-Thin Straightening Iron: Known for its durability and efficiency, this straightening iron is perfect for all hair types. Its ultra-thin plates and high heat conductivity provide fast heat-up and instant results. The nano titanium-plates distribute heat evenly, reducing the risk of hair damage and leaving your hair effortlessly smooth and shiny.

Dyson Corrale Hair Straightener: Taking hair straightening to the next level, this innovative appliance features flexing plates that closely grip your hair, resulting in precise styling with reduced hair breakage. It also offers cordless flexibility, making it ideal for travel. With its intelligent heat control and three heat settings, the Dyson Corrale delivers unmatched performance and versatility.
CHI Original Ceramic Hairstyling Iron: A classic favorite among professionals and enthusiasts, the CHI Original Ceramic Hairstyling Iron is a reliable choice for achieving sleek and smooth hair. Its ceramic plates provide even heat distribution, reducing frizz and static. This iron also heats up quickly and has a long-lasting result. No wonder it's a staple in many beauty salons!

Remington S5500 Digital Anti Static Ceramic Hair Straightener: On a budget but still want high-quality results? Look no further than the Remington S5500. This affordable hair straightener offers advanced ceramic technology combined with anti-static coating, leaving your hair smooth, shiny, and moisturized. It also features floating plates for better grip, making it an excellent option for all hair types.
Choosing the right hair straightener is essential for achieving the desired results while minimizing the risk of hair damage. Before purchasing, consider factors like plate material, heat settings, and the versatility of the tool. It's also crucial to follow proper prepping and styling techniques to ensure the longevity of your straightened hair.
To make the most out of your hair straightener, follow these tips:
Prep your hair: Cleanse and condition your hair with products tailored for your hair type, and apply a heat protectant spray to minimize damage and breakage.

Section your hair: Divide your hair into manageable sections before straightening. This will ensure even heat distribution and better styling precision.

Use the right temperature: Adjust the heat settings on your straightener based on your hair type. Fine or damaged hair requires lower temperatures, while thicker or coarser hair may need higher temperatures for effective straightening.
Go slow and steady: Glide the straightener through your hair slowly and evenly. Avoid clamping down too hard, as this can cause creases and uneven straightening.

Lock in the style: After straightening, use a lightweight hair serum or finishing spray to seal the style and add shine. Avoid using heavy products that can weigh down your hair.
Remember to clean your hair straightener regularly by gently wiping it with a damp cloth and avoiding the use of harsh chemicals. Store it safely in a cool, dry place to prolong its lifespan.
Investing in a high-quality hair straightener can be a game-changer for your hairstyling routine. Consider your hair type, budget, and desired features before making a purchase. With the right tool and proper technique, you can achieve stunning, sleek, and salon-worthy hair from the comfort of your own home. Say hello to beautiful, straight hair!