Blogs
Bridal Hair Care Tips: Perfect Wedding Day Hairstyles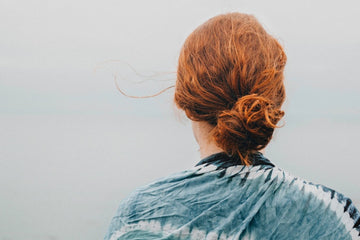 The Best Hair Care Tips for Brides-to-Be
Congratulations on your upcoming wedding! As a bride-to-be, you want every aspect of your special day to be perfect, and that includes your hair. To ensure you have a flawless and stunning hairstyle on your wedding day, we have gathered some of the best hair care tips just for you. From preparing your hair in advance to selecting the perfect hair appliances, these tips will help you achieve your dream bridal look.
Start Early: Prepare Your Hair in Advance
Don't wait until the last minute to start taking care of your hair. Ideally, you should start a few months before your wedding day. Begin by scheduling regular trims to maintain healthy ends and prevent any split ends. Additionally, if you plan to drastically change your hair color or style, consult with a professional hairstylist well in advance.
Conditioning is Key
Healthy and well-nourished hair is crucial for a picture-perfect bridal hairstyle. Make sure to condition your hair regularly using a deep-conditioning treatment. Look for products that are specifically designed to strengthen and hydrate your hair. This will help improve its texture and make it more manageable on your wedding day.
Invest in Quality Hair Appliances
When it comes to achieving your desired bridal hairstyles, investing in high-quality hair appliances is essential. Straighteners and curlers that can quickly and efficiently heat up to the desired temperature will save you time and effort. Look for tools that have multiple heat settings, allowing you to customize the heat level based on your hair type.
Protect Your Hair from Heat Damage
While using heat styling tools is necessary for achieving certain bridal hairstyles, it's important to minimize the heat damage to your hair. Always apply a heat protectant spray or serum before using any hot tools. This will create a protective barrier and reduce the damage caused by excessive heat exposure.
Practice Makes Perfect
Don't leave your wedding hairstyle as a last-minute decision. Schedule a trial run with your hairstylist to try out different bridal hairstyles and determine which one suits you best. It's also a great opportunity to test out the hair appliances and products you plan to use on your wedding day. Practicing your chosen hairstyle will make you more confident and comfortable when the big day arrives.
Choose the Right Hairstyle
When selecting your bridal hairstyle, consider factors such as your wedding dress, venue, and personal style. Consult with your hairstylist to choose a hairstyle that complements your features and enhances your overall look. This is where having access to high-quality hair appliances is crucial in achieving the desired result.
Don't Forget About Hair Accessories
Hair accessories can add a touch of elegance and style to your bridal hairstyle. Whether you opt for a tiara, a headband, or delicate hair pins, they can elevate your look and make it even more special. When using hair accessories, make sure they are secure and won't easily come loose.
Final Touches: Hairspray and Finishing Products
To ensure your bridal hairstyle lasts throughout the day and night, use a strong-hold hairspray to set your hair in place. Additionally, consider using a finishing product such as a shine serum or texture spray to add an extra polished and professional touch to your look. These products will help maintain the style and keep your hair looking flawless.
In conclusion, proper hair care and the right hair appliances play a vital role in achieving your dream bridal hairstyle. By preparing your hair in advance, investing in quality tools, and following these essential tips, you can be confident that your hair will be picture-perfect on your special day. Remember, it's not just about the hairstyle, but also about feeling beautiful and confident as you walk down the aisle.