Blogs
Get a Flawless Look: Essential Makeup Products for Women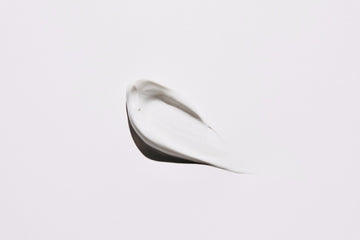 Must-Have Makeup Products Every Woman Should Own
Every woman wants to look and feel her best, and one of the most effective ways to enhance natural beauty is through the power of makeup. Whether you're a makeup newbie or a seasoned pro, having a well-stocked makeup bag is essential. In this article, we will take a closer look at the top makeup products that every woman should own.
1. Primer
A good primer is the key to a flawless makeup application. It creates a smooth canvas for your foundation, helps to minimize pores, and makes your makeup last longer. Look for a primer that suits your skin type, whether it's hydrating for dry skin or mattifying for oily skin.
2. Foundation
Foundation is like your skin's best friend. It helps to even out skin tone, cover imperfections, and create a flawless complexion. Choose a foundation that matches your skin tone and has a finish that suits your preference, whether it's natural, matte, or dewy.
3. Concealer
Concealer is a must-have for hiding dark circles, blemishes, and any other skin imperfections. Look for a concealer that offers full coverage and blends seamlessly with your foundation. A creamy formula that doesn't crease or settle into fine lines is ideal.
4. Blush
Adding a pop of color to your cheeks instantly brings life to your face. Opt for a blush that complements your skin tone and looks natural. Peachy pinks, rosy shades, and coral hues are universally flattering.
5. Eyeshadow Palette
An eyeshadow palette with a variety of shades is a versatile addition to your makeup collection. Look for palettes that offer a mix of matte and shimmer shades in neutral tones, as well as a few bold colors for those days when you want to make a statement.
6. Mascara
No makeup look is complete without mascara. It opens up your eyes, adds volume and length to your lashes, and gives a more awakened appearance. Find a mascara that suits your lash needs, whether you're looking for volume, length, or both.
7. Eyeliner
Eyeliner helps to define your eyes and can create different looks, from a subtle everyday line to a dramatic winged flick. Choose between pencil, liquid, or gel eyeliner, depending on your preferred application method.
8. Lipstick
A good lipstick can instantly transform your look and boost your confidence. Find shades that suit your skin undertone and experiment with different finishes, such as matte, satin, or glossy. Reds, pinks, nudes, and berry tones are classic choices.
9. Setting Spray
To make your makeup last all day, a setting spray is a must. It helps to lock in your makeup, prevent smudging, and keeps your face looking fresh. Look for a setting spray that is suitable for your skin type and offers long-lasting results.
10. Brushes and Tools
Investing in quality brushes and tools is essential for achieving a professional makeup application. Look for a set that includes brushes for foundation, blush, eyeshadow, and blending. Tools like a beauty blender and eyelash curler are also handy additions.
Remember, while these are the top makeup products every woman should own, makeup is all about self-expression and having fun. Feel free to experiment with different products and find what works best for you. With the right tools and products in your makeup bag, you can confidently create a variety of looks, from soft and natural to bold and glamorous. So go ahead, unleash your inner makeup artist, and enjoy the transformative power of makeup.