Blogs
"Get Pro-Level Styles: Master Salon-Worthy Looks!"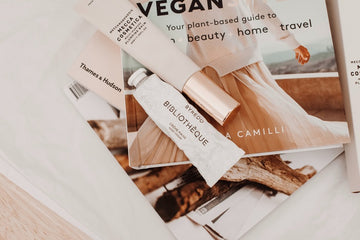 Beauty Tips for Perfect Hair
Introduction
Achieving perfect hair doesn't have to be a challenge. With the right tools and techniques, you can transform your locks into stunning styles that will turn heads. In this article, we will share some insider tips and tricks to help you achieve salon-worthy hair using the hair appliances available in our online store. Whether you're looking to straighten or curl your hair, we've got you covered.
Protective Heat Styling
Before diving into the various hair appliance techniques, it's important to emphasize the significance of protecting your hair from heat. Heat damage can lead to dryness, split ends, and overall hair breakage. To prevent this, always use a heat protectant spray or serum before using any hot tools on your hair. This will create a barrier between your hair and the heat, reducing the potential damage.
Straightening Techniques
Straight hair is timeless and can give you a sleek and polished look. To achieve flawless straight hair with our straighteners, start with clean, dry hair. Divide your hair into manageable sections and slowly glide the straightener down each section from root to tip. For a more voluminous look, try straightening your hair by flipping the straightener outward at the ends. This technique will add subtle body and movement to your straight hair.
Curling Techniques
If you prefer voluminous curls or bouncy waves, our curlers are the perfect tool for you. To achieve curls that last, apply a small amount of mousse or setting spray to your damp hair before curling. Once your hair is dry, divide it into sections and start wrapping each section around the curling iron, holding for a few seconds before releasing. For natural-looking curls, alternate the direction in which you wrap each section around the curling iron. To create a tousled, beachy look, try using a larger barrel size and gently finger-combing your curls after they cool.
Maintaining Your Style
To make your perfect hair last, there are a few maintenance tips you should follow. If you've straightened your hair, avoid touching or running your fingers through it too much, as this can lead to frizziness. To keep your curls intact, avoid brushing or combing them rigorously; instead, use your fingers or a wide-toothed comb to gently detangle. Additionally, consider investing in a good quality hairspray or mousse to set and hold your style throughout the day.
Final Thoughts
With the right techniques and high-quality hair appliances, achieving the perfect hairstyle is within your reach. Remember to prioritize the protection of your hair by using heat protectant products. Whether you're going for sleek and straight or voluminous curls, our online store is here to provide you with the tools needed to achieve salon-level results. Embrace your hair's potential and experiment with different styles to find what suits you best. Get ready to rock those flawless locks and take your hair game to the next level!