Blogs
Say Goodbye to Bad Hair Days: The Benefits of Using a Hair Comb Straightener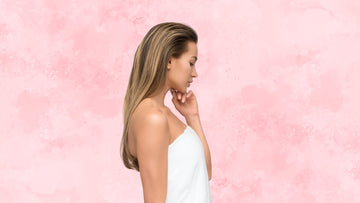 Straighten Your Hair with Ease: The Benefits of Using a Hair Comb Straightener
When it comes to hair straightening, the options can be overwhelming. From flat irons to blow dryers, there are plenty of tools to choose from. But one option that is often overlooked is the hair comb straightener.
This innovative styling tool combines the benefits of a traditional flat iron with the convenience of a hair comb, making it a great option for straightening your hair quickly and easily.
Benefits:
One of the main benefits of using a hair comb straightener is that it allows you to straighten your hair while you comb it. This means you can detangle your hair while you style it, saving you time and reducing the need for multiple styling tools.
Another benefit of a hair comb straightener is that it allows you to work with sections of your hair, this is particularly beneficial for those with thick and curly hair.
The teeth of the comb allows you to part your hair and straighten it in sections, which can help you achieve a more polished and even look.
In addition, hair comb straighteners are often designed with a ceramic plates that distribute heat evenly and help to prevent damage to your hair.
Plus, some of them come with an adjustable temperature control which allows you to set the heat at the level that best suits your hair type.
Finally, hair comb straighteners are often lightweight, compact and easy to use, so you can easily pack them in your bag for touch-ups throughout the day or when traveling.
In conclusion, hair comb straighteners are a great styling tool for anyone looking to achieve straight, smooth