Blogs
Level up Your Hair Game with 5 Essential Appliances!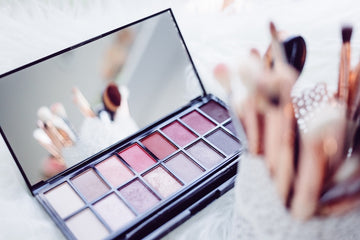 ** 5 Must-Have Hair Appliances for Effortless Beauty**
Introduction:
Beauty has always been a timeless aspiration for women around the world. From trying new hairstyles to experimenting with various haircare products, the quest for enhancing one's appearance is a constant journey. To achieve that perfect look, investing in high-quality hair appliances is crucial. In this article, we will discuss five must-have hair appliances that will help you achieve effortless beauty and elevate your hair game.
1. Ceramic Straightener:
A ceramic straightener is an essential tool for anyone looking to achieve sleek, straight locks. This versatile appliance not only removes frizz and adds shine but also protects your hair from damage. The even heat distribution provided by ceramic plates ensures effective and efficient straightening, leaving your hair looking salon-fresh. For the best results, look for a straightener with adjustable temperature settings and floating plates to cater to different hair types and textures.
2. Curling Wand:
To add volume and create luscious curls, a curling wand is a must-have in your hair appliance collection. With various barrel sizes available, you can experiment with different curl styles, from loose waves to tight ringlets. Look for a curling wand that offers temperature control and utilizes tourmaline or ceramic technology to minimize heat damage. By investing in a high-quality curling wand, you can achieve salon-worthy curls and transform your hair into a gorgeous masterpiece.
3. Hot Air Brush:
For those seeking a multifunctional hair styling appliance, a hot air brush is a game-changer. This all-in-one tool combines the power of a hair dryer, straightener, and volumizer in a single device. The bristles of the hot air brush help detangle your hair while the hot air flowing through them adds volume and shapes your locks. Opt for a hot air brush with adjustable heat settings and a rotating barrel for more flexibility and control over your hairstyle.
4. Ionic Hair Dryer:
Drying your hair with an ionic hair dryer can make a tremendous difference in both the quality and health of your locks. Ionic technology helps break down water molecules faster, resulting in faster drying time and reduced frizz. This advanced technology also seals the hair cuticles, locking in moisture and leaving your hair smoother and more manageable. When choosing an ionic hair dryer, opt for one with multiple heat and speed settings, a cool shot button, and a removable filter for easy cleaning.
5. Hair Straightening Brush:
If you prefer a hassle-free way to straighten your hair, a hair straightening brush is an excellent addition to your hair appliance collection. This innovative device combines the benefits of a flat iron and a brush, allowing you to straighten and detangle your hair simultaneously. When using a hair straightening brush, you'll avoid the risk of burning your scalp as the bristles and heated plates are safely separated. Look for a brush with adjustable temperature settings and ceramic heating elements for optimal results.
Conclusion:
Investing in high-quality hair appliances can make a significant difference in achieving effortless beauty and maintaining the health of your hair. Whether you desire silky straight locks, voluminous waves, or perfectly styled curls, having the right tools can help you bring your hair goals to life. From ceramic straighteners to hot air brushes and ionic hair dryers, these must-have hair appliances will revolutionize your hairstyling routine. Treat yourself to the luxury of professional-grade tools and unlock endless possibilities for stunning hair.