Blogs
Master the Art: 7 Hair Styling Tips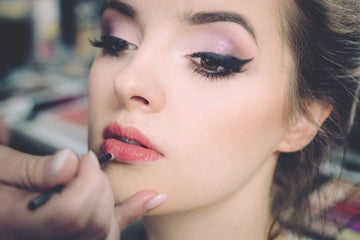 Achieve Your Best Hair with These Beauty Tips
Having a great hair day can boost your confidence and make you feel like you can conquer the world. But sometimes, achieving that flawless look can be a bit challenging. That's where we come in! As an online store specializing in hair appliances like straighteners and curlers, we are committed to helping you achieve stunning hair. In this article, we will share some expert beauty tips that will take your hair game to the next level.
1. Prep your Hair before Styling
Before reaching for your favorite hair appliance, it's essential to prep your hair for styling. Start by washing your hair with a nourishing shampoo and conditioner that suits your hair type. This will help in maintaining the health and integrity of your tresses. Once you've washed your hair, apply a heat protectant spray to minimize damage from the styling tools.
2. Invest in High-Quality Hair Appliances
When it comes to hair appliances, quality matters. Investing in high-quality straighteners and curlers can make a significant difference in achieving professional-looking results. Look for appliances that offer adjustable heat settings, ceramic or tourmaline plates, and fast heating technology. These features ensure even heat distribution, reduce hair damage, and provide long-lasting results.
3. Select the Right Temperature
Different hair types require different heat settings. For fine or damaged hair, opt for lower temperature settings to prevent further damage. Thicker or coarse hair can handle higher heat settings. Understanding your hair type and its needs will help you set the right temperature to avoid unnecessary damage while achieving your desired style.
4. Section your Hair
To get the best results, it's important to section your hair before styling. Using clips or hair ties, divide your hair into manageable sections. This allows you to work on one section at a time, ensuring that each strand gets the attention it deserves. It also helps you achieve a more polished and uniform look.
5. Experiment with Different Styling Techniques
Hair appliances offer a world of styling options beyond straightening or curling. For example, you can use a straightener to create beachy waves or add volume at the roots. Curlers can be used to achieve loose, bouncy curls or tight ringlets. Don't be afraid to experiment and try different techniques to find what works best for you. There are countless tutorials and inspiration available online to help you discover new and exciting styles.
6. Finish with the Right Products
To make your style last, finish off with the right products. Use a lightweight hairspray to hold your style in place without weighing it down. For added shine and smoothness, apply a serum or hair oil to the ends of your hair. These finishing touches will not only enhance your style but also provide nourishment and protection to your hair.
7. Keep Your Hair Appliances Clean
Regularly cleaning your hair appliances is crucial for maintaining their performance and prolonging their lifespan. Over time, styling products and residue can build up on the plates, impacting their effectiveness. Be sure to follow the manufacturer's instructions for cleaning and use a soft cloth to wipe away any debris. Keeping your appliances clean ensures they continue to deliver the best results for your hair.
So, whether you're craving sleek, straight locks or dreamy curls, these beauty tips will help you achieve your hair goals. Remember to prep your hair, invest in high-quality appliances, and experiment with different techniques to find what suits you best. With the right tools and techniques, you'll be able to rock any hairstyle with confidence!