Blogs
Salon-Worthy Styles: Best Hair Appliances for Gorgeous Hair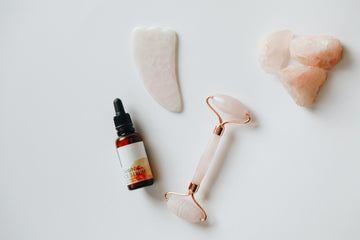 Beauty Tips: Achieve Gorgeous Hair with the Best Hair Appliances
Are you tired of spending hours on your hair, only for it to fall flat or lose its style within minutes? Achieving stunning hair doesn't have to be a struggle. With the right hair appliances, you can transform your locks from drab to fab in no time. At our online store, we specialize in offering high-quality hair appliances such as straighteners and curlers that can help you achieve salon-worthy hair from the comfort of your own home.
Investing in the right hair appliances is essential for anyone who wants to style their hair effortlessly and effectively. Whether you have naturally straight hair and want to add some curls, or have curly hair and crave silky smooth strands, we have the perfect tools for you. Our hair straighteners and curlers are designed to provide professional-grade results, giving you the freedom to experiment with different hairstyles and achieve the perfect look for any occasion.
One of the main advantages of using our hair appliances is the advanced technology they incorporate. Our straighteners feature ceramic plates that evenly distribute heat, reducing the risk of damage to your hair. The adjustable temperature settings allow you to customize the heat according to your hair type, ensuring optimal results while minimizing the risk of heat-related damage. Similarly, our curlers utilize tourmaline or ceramic barrels that emit negative ions, reducing frizz and static and leaving your hair looking shiny and smooth.
In addition to investing in high-quality hair appliances, it's crucial to understand how to properly use them to achieve the best results. Here are a few beauty tips to help you get started:
Start with clean, dry hair: Before using any hair appliance, make sure your hair is clean and completely dry. Wet or damp hair can be more prone to damage when exposed to heat.

Apply a heat protectant: To safeguard your hair from heat damage, apply a heat protectant spray or serum before using any styling tool. This will create a barrier between your hair and the heat, minimizing damage and preserving its health.

Section your hair: To ensure even and efficient styling, divide your hair into sections. Working with smaller sections allows you to focus on each strand, ensuring a more polished and long-lasting result.
Adjust the temperature: Different hair types require different heat settings. Fine or damaged hair should be styled using lower heat settings, while thick or coarse hair can handle higher temperatures. Experiment with different heat levels to find the one that works best for your hair.

Use a comb or brush: Before using a straightener or curler, detangle your hair using a wide-toothed comb or a brush designed for heat styling. This will help remove any knots or tangles and create a smooth base for styling.

Practice proper technique: For straightening, glide the straightener through small sections of hair, starting from the root and moving towards the ends. Avoid clamping the straightener too tightly, as this can cause kinks or creases. For curling, wrap small sections of hair around the barrel, holding for a few seconds before releasing. Remember to curl away from your face for a natural-looking result.
With the right hair appliances and styling techniques, you can achieve stunning hair that lasts all day. At our online store, we are dedicated to providing exceptional quality hair straighteners and curlers that make styling easy and enjoyable. Take the next step towards gorgeous hair and explore our range of professional-grade hair appliances today!