Blogs
Styling Inspiration for Different Hair Lengths: Braids, Buns, and Beyond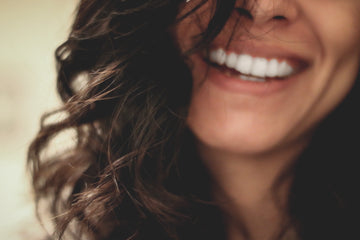 Discover an array of stunning hairstyle options that will elevate your look, no matter the length of your hair.
From chic and playful to glamorous and effortless, we've got you covered. Explore the versatility of braids, buns, and more as we unveil a variety of stylish and easy-to-achieve looks that will leave you feeling confident and ready to turn heads.
Short Hair: Embrace Trendy and Playful Hairstyles
Short hair offers endless possibilities for chic and trendy styles. Rock a sleek deep side part or add texture with tousled waves for a polished yet playful look. Enhance your style with fashionable accessories like headbands or hair clips. Consider a pixie cut with textured layers or a daring undercut for an edgy and bold vibe.
Medium-Length Hair: Unleash the Versatility and Elegance
Medium-length hair is the perfect canvas for versatile and elegant hairstyles. Opt for sophisticated updos like a classic chignon or a stylish twisted updo for special occasions. Embrace the boho-chic trend with loose braids or a captivating half-up half-down hairstyle. For a more relaxed vibe, try effortless beachy waves or a sleek ponytail. With medium-length hair, the styling options are limitless.
Long Hair: Achieve Glamorous and Effortless Styles
Long, flowing locks allow for glamorous and effortless hairstyles that exude elegance. Elevate your look with enchanting fishtail braids or romantic waterfall braids. Embrace the timeless allure of a classic French twist or go for a chic high ponytail. For a bohemian touch, embrace loose curls or a relaxed messy bun. Don't shy away from intricate updos or braided styles that showcase the beauty of your long hair.
Bob Haircut: Stay on Trend with Sophisticated Styles
The bob haircut is a perennial trend, offering sophistication and style. Experiment with different textures by adding waves or curls for a trendy tousled bob look. Achieve a sleek and polished appearance with a straight bob. Enhance your style with braided accents or try captivating half-up hairstyles. The versatility of the bob ensures you can effortlessly switch up your look.
Pixie Cut: Embrace Edgy and Bold Hairstyles
The pixie cut is the epitome of edgy and bold style. Embrace your short and sassy look by adding texture and volume with texturizing products. Accessorize with headscarves or eye-catching hairpins to add personality and flair. If versatility is what you seek, experiment with a faux hawk or a side-swept style that can be easily transformed for various occasions.
Conclusion:
Unlock a world of styling possibilities for your hair length with the help of braids, buns, and more. Whether you have short, medium, long, bob, or pixie cut hair, there is a perfect hairstyle waiting to enhance your look. From trendy and playful to glamorous and effortless, these hairstyles are designed to complement your unique style and leave you feeling confident and beautiful. Embrace the versatility of braids, buns, and beyond, and get ready to make a statement with your stunning hairdos.
Charlene P.
06.06.23