Blogs
Unlocking Beauty: Hair Appliance Tips for Stunning Results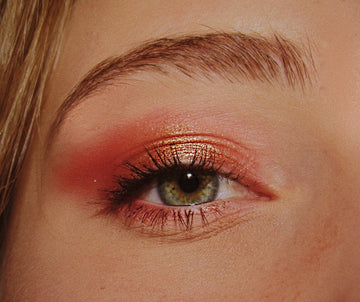 Beauty Tips: How to Achieve Stunning Hair with Professional Hair Appliances
Introduction
Having stunning hair is a desire that many individuals strive for. With the right tools and techniques, achieving beautiful and salon-worthy hair at home is now possible. At our online store, we specialize in providing high-quality hair appliances such as straighteners and curlers, to help you achieve your dream hair effortlessly. In this article, we will share some actionable beauty tips on how to use these professional-grade tools effectively and achieve stunning hair results.
Understand Your Hair Type
Before delving into the world of hair appliances, it is crucial to understand your hair type. Different hair types have different needs, and getting to know your hair's specific characteristics will help you choose the right hair appliances and styling techniques. Whether you have straight, wavy, curly, or coily hair, there is a hair appliance that will work best for you.
Choose the Right Hair Appliance for Your Needs
In our online store, we offer a wide range of hair appliances, including straighteners and curlers, each designed to cater to specific hair types and styling preferences. When selecting a hair appliance, consider factors such as plate material, temperature settings, and size. For example, if you have thick or coarse hair, opt for a straightener or curler with high heat settings and wider plates or barrels.
Prepare Your Hair for Styling
Before using any hair appliance, it is important to prepare your hair properly. Start by washing your hair with a gentle shampoo and conditioner to remove any product buildup or dirt. Towel-dry your hair gently, avoiding excessive rubbing to prevent damage. Apply a heat protectant spray to shield your hair from the high temperatures of hair appliances.
Master the Art of Straightening
If you desire sleek, straight hair, a high-quality straightener is your best friend. Begin by sectioning your hair into manageable sections and slowly glide the straightener down each section, starting from the root to the ends. Repeat this process until all sections are straightened. For a natural look, slightly curve the ends of your hair inwards or outwards.
Achieve Perfect Curls with a Curling Iron
Curls can add volume and dimension to any hairstyle. To achieve bouncy curls, start by dividing your hair into sections and clamp a small section of hair near the roots using a curling iron. Wind your hair around the barrel, holding the end of the section with your fingers. Hold for a few seconds and release. Repeat this process for the remaining sections until you achieve your desired look.
Experiment with Different Hairstyles
One of the best things about having professional hair appliances is the ability to experiment with various hairstyles. From loose beach waves to sleek updos, the possibilities are endless. Utilize online tutorials, magazines, and Pinterest boards for hairstyle inspiration and step-by-step guides. With practice, you will soon become an expert at creating stunning hairstyles.
Conclusion
With the right hair appliances and proper techniques, achieving stunning hair at home is within your reach. At our online store, we are committed to providing you with high-quality hair appliances that will help you achieve salon-worthy results. By understanding your hair type, choosing the right tools, preparing your hair properly, and mastering various styling techniques, you can confidently create stunning hairstyles from the comfort of your own home. Start exploring our range of hair appliances and unlock your hair's full potential today.