Blogs
Hair Appliance Hair Care: Tips for Effortless Beauty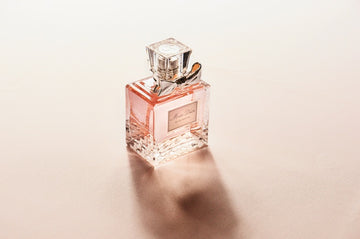 Achieve Effortless Beauty: Essential Hair Care Tips with Hair Appliances
A flawless hairdo can truly transform your appearance, boosting your confidence and making you feel like a million bucks. But let's face it - achieving that Instagram-worthy hair isn't always easy. That's where high-quality hair appliances, such as straighteners and curlers, come to the rescue! In this blog post, we'll walk you through some essential hair care tips to help you achieve stunning hair effortlessly.
1. Prep your Hair:
Before using any hair appliance, it's crucial to prepare your hair properly. Start by washing and conditioning your hair with products that suit your hair type. Towel dry gently to remove excess moisture and then spritz on a heat protectant spray, which is essential for shielding your hair from heat damage.
2. Invest in the Right Tools:
Choosing the right hair appliances is crucial for achieving professional-looking results. Look for straighteners and curlers that offer adjustable temperature settings, as this allows you to customize the heat according to your hair type and texture. Additionally, opt for tools with ceramic or tourmaline plates, as they distribute heat evenly, reducing the risk of heat damage.
3. Section and Conquer:
Working with small sections of hair is key to achieving sleek, straight locks or bouncy, defined curls. Divide your hair into manageable sections using clips or hair ties, ensuring you can easily target each area with your chosen hair appliance. This helps to achieve a uniform and polished end result.
4. Straightening Tips:
If you're aiming for silky, straight hair, follow these tips for a professional-looking finish:
Start with smaller sections of hair, gradually moving from the roots to the ends.
Use a fine-toothed comb or brush to glide through the hair as you straighten, for a smooth and sleek result.
Avoid applying excessive pressure on the hair appliance, as this can cause damage.
Finish with a shine serum or hair spray for a glossy look that lasts.
5. Curling Tips:
Curls can add volume and texture to any hairstyle. Follow these tips to achieve gorgeous curls:
Start by holding your curler vertically, positioning it towards the ends of a section of hair.
Wrap the hair around the curler, holding it for a few seconds before releasing.
Vary the direction of the curls for a more natural and voluminous look.
Allow the curls to cool before gently running your fingers through them for a softer finish.
Lock in the style with a light-hold hairspray for long-lasting curls.
6. Aftercare:
After using heat styling tools, it's essential to care for your hair to minimize damage. Use a nourishing hair mask once a week to restore moisture and repair any heat-induced damage. Limit the use of heat styling tools when possible and embrace natural hairstyles to give your locks a break.
Remember, practice makes perfect, so don't be discouraged if your first attempts are not as seamless as you'd hoped. With time and practice, you'll become a pro at using hair appliances to achieve a variety of looks.
In conclusion, achieving stunning hair with hair appliances is within reach for everyone. By following these essential hair care tips, you can ensure that your hair not only looks fabulous but also remains healthy and protected. So go ahead, embrace your inner hairstylist and have fun experimenting with different hairstyles using your favorite hair appliances!