Blogs
Stunning Hair Mastery: Pro Tips for Hair Appliances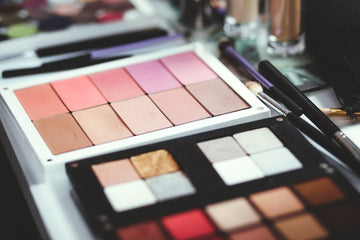 Beauty Tips: Achieving Stunning Hair with Professional-Grade Hair Appliances
Are you tired of spending hours in front of the mirror, trying to get your hair to look just right? Are you ready to say goodbye to frizz, dullness, and lackluster texture? Look no further than professional-grade hair appliances to transform your locks from drab to fab.
At our online store, we understand that achieving stunning hair is a top priority for individuals who value their appearance. That's why we offer a range of high-quality hair appliances, including straighteners, curlers, and more, to help you achieve salon-worthy results without leaving the comfort of your home.
Get the Perfectly Sleek Straight Hair
If you've always envied those with silky, straight locks, our professional-grade straighteners can make your dream a reality. The key to achieving perfectly sleek hair lies in the heat distribution and the quality of the plates. Our straighteners are equipped with tourmaline or ceramic plates that heat up quickly and evenly, reducing the risk of damage to your hair.
To get the best results, start by applying a heat protectant spray to shield your hair from excessive heat. Divide your hair into small sections and slowly glide the straightener from the roots to the tips, ensuring each section is evenly straightened. Finish with a lightweight hair serum or oil to add shine and protect your hair from humidity.
Embrace Bouncy Curls and Waves
Do you desire voluminous curls or loose beachy waves? Our hair curlers are designed to give you the perfect bounce and texture. Whether you have long or short hair, our curlers come in different sizes to cater to your needs.
Before using a curler, make sure your hair is completely dry and tangle-free. Apply a heat protectant spray and divide your hair into sections. Wrap each section around the curler, holding it for a few seconds, and release gently. For tighter curls, use smaller sections and hold the curler for a longer duration. To create an effortless beachy wave, loosely wrap larger sections of hair.
Protecting Your Hair Health
While professional-grade hair appliances can work wonders for your hair, it's essential to prioritize hair health. Excessive heat exposure can damage your hair, leading to breakage and dryness. To combat this, ensure you always use a heat protectant spray before styling your hair.
Additionally, it's crucial to invest in high-quality appliances that offer temperature control options. This ensures you can adjust the heat settings to match your hair type and minimize the risk of heat damage. Regularly deep condition your hair and use nourishing hair masks to replenish moisture and maintain its health.
Expert Advice at Your Fingertips
At our online store, we are committed to delivering an exceptional customer experience. In addition to providing professional-grade hair appliances, we also offer expert advice to help you make the most of your purchase. Our blog is a valuable resource where you can find tips, tutorials, and styling inspiration to help you achieve your desired look.
Whether you're a beginner or a seasoned hair enthusiast, our blog covers a wide range of topics, including hair care tips, styling techniques, and product reviews. Stay tuned for expert insights from professional stylists and our community of hair enthusiasts who share their tried and tested methods for achieving stunning hair.
Conclusion
Investing in professional-grade hair appliances is a game-changer when it comes to achieving stunning hair. Whether you desire sleek straight locks or bouncy curls, our online store offers a selection of high-quality straighteners and curlers to help you transform your hair. Don't forget to protect your hair health by using a heat protectant spray and following proper styling techniques. Keep an eye on our blog for expert advice and inspiration to achieve your best hair ever. Shop with us today and unleash your hair's true potential!